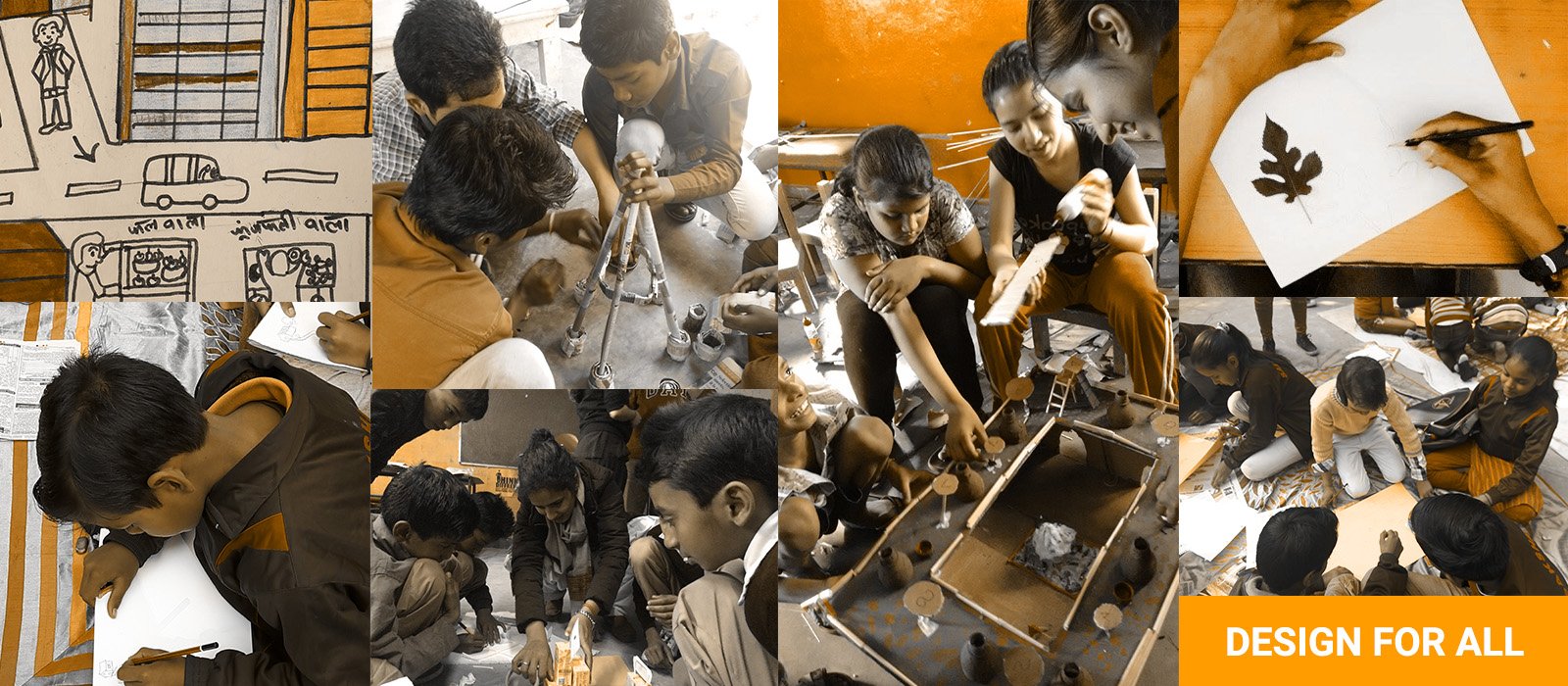 Investigating Design
Design Empowerment for a Better Future
We are a "not for profit" organization operating from Delhi/NCR, with a team consisting of design professionals and academics with backgrounds in design, habitat making, history, urban studies, social sciences and economics.
We believe design is an everyday phenomenon for all. In this context, we want to be enablers to make everyone, Design-abled.
Design with
People
Promoting design awareness by empowering people with creative abilities and investigating the role of designers in the society by organizing various programs and interactive events.
Design for
Education
Investigating the basics of pedagogy for various design disciplines; bringing together people interested in exploring the world of design and encouraging indigenous design knowledge.
Design and
Research
Forming an alliance of designers, students, educators, industry professionals and citizenry to create a corpus of design knowledge; and searching commonalities between differing disciplines of design.